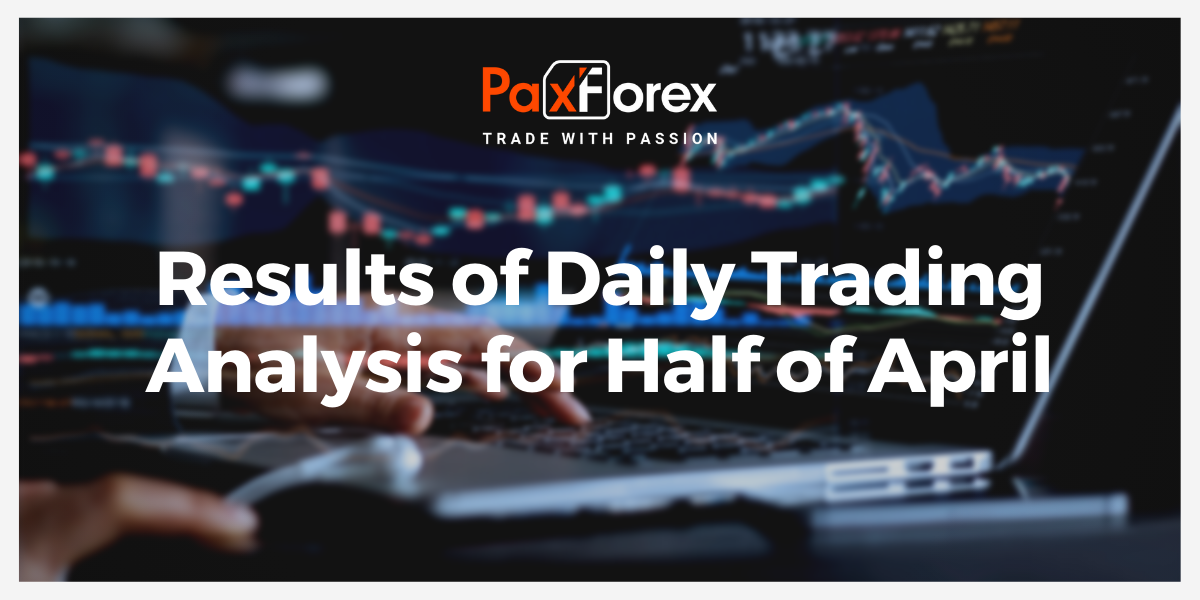 Hello!
Today we want to inform you about the interim trading results according to our daily signals for the first half of the month April 2020.
It turned out to be profitable, but as the market entered into a phase of consolidation for the distribution of funds, as well as due to the stimulation of the economy by the states to prevent a deep recession, the volatility slightly decreased, which affects the number of points earned.
Now we provide a detailed report on income in financial markets:
So, on the currency market, we have a profit of 442 points, which is 8.9% on top of the deposit.
As for the stock market, where we had a profit of 870 points, which is 17.4% of the profit.
Total profit on the two markets amounted to 1312 points, which is 25.25% of your deposit amount.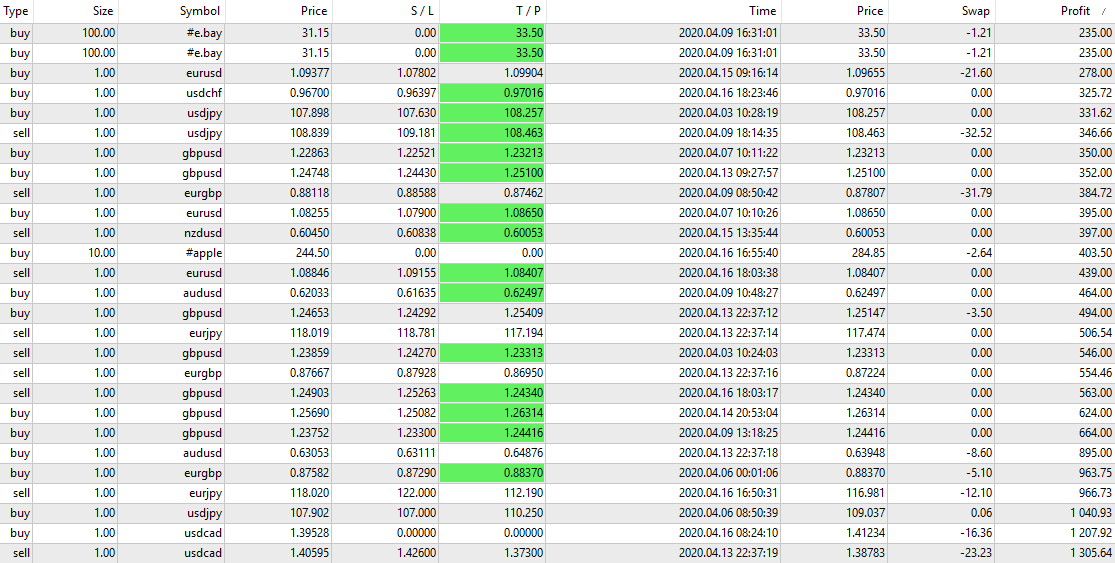 Below, you will be able to see, what profit you could have with this and that deposit:
| | |
| --- | --- |
| Deposit | Profit |
| $1,000.00 | $ 262.50 |
| $5,000.00 | $1,312.00 |
| $50,000.00 | $13,120.00 |
In any case, the first half of April was profitable, the results speak for themselves. We try to make your trading more comfortable and profitable. Never forget about risk and money management rules and use our signals for successful trading!
Regards,
PaxForex team