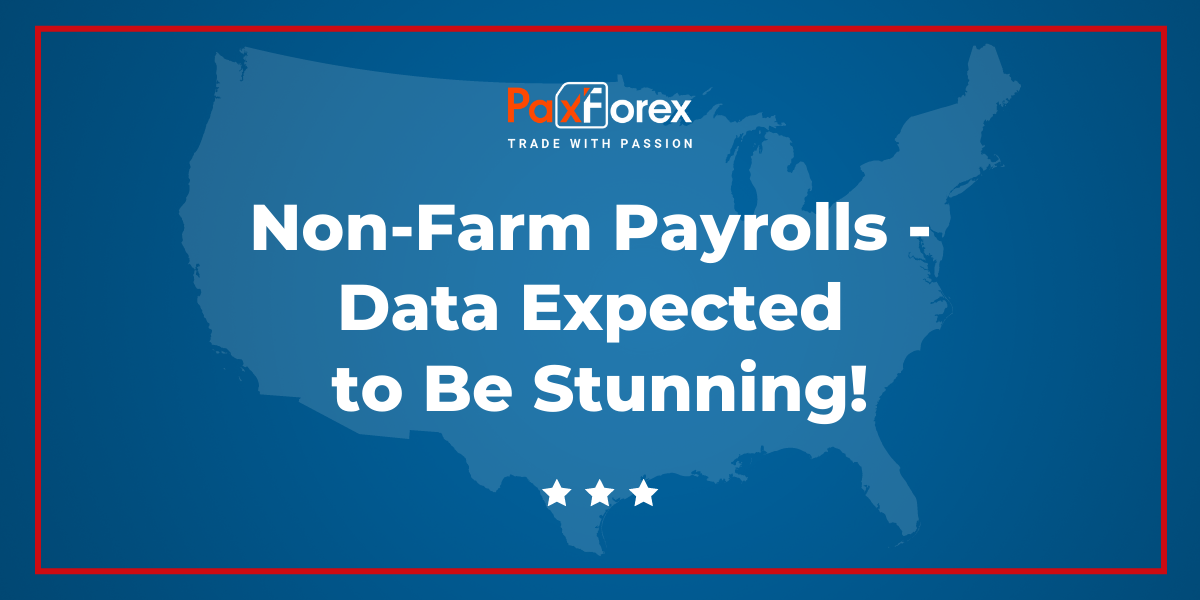 Source: PaxForex Premium Analytics Portal, Technical Insight
The U.S. economy added 638 thousand jobs in October 2020, which was above the consensus forecasts of analysts. The unemployment rate is gradually declining, which hits some optimism in the markets. These factors are primarily due to the positive news about the relatively successful COVID-19 vaccine trials from several U.S. companies.
Non-Farm Payrolls Employment
Last data: 638K
Consensus Forecast: 500K
Non-Farm Payrolls (NFP) is an economic indicator that shows the number of new jobs created in the U.S. non-agricultural sectors each month. It is a very important macroeconomic indicator of the country, which best reflects the dynamics of unemployment in the United States. The total number of people employed in the non-agricultural sector is about 80% of the total U.S. gross domestic product.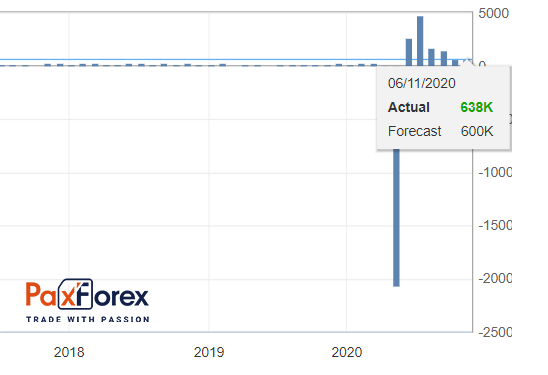 U.S. Average Hourly Earnings YoY
Last data: 0.1%
Consensus forecast: 0.1%
This indicator shows the change in the average hourly wage level for major industries, except agriculture.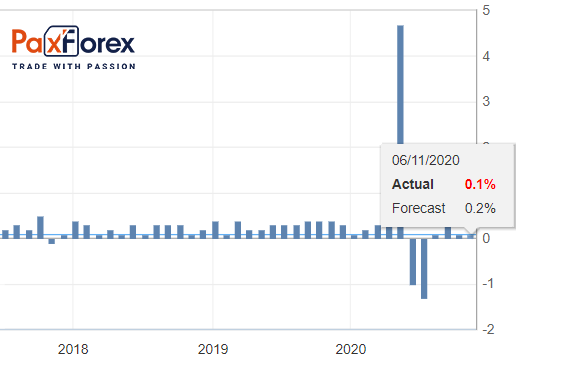 Unemployment Rate
Past data: 6.9%
Consensus forecast: 6.8%
Past unemployment data came out better than the consensus forecast of 7.7% - 6.9%. It shows a stable, gradual decrease in unemployment in the USA, which has a positive impact on the U.S. economy and changes the rhetoric of the Fed.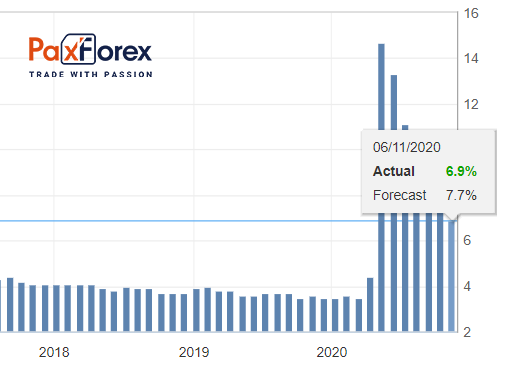 In the previous release of data, the movement on the EUR/USD currency pair at that moment made 38 points: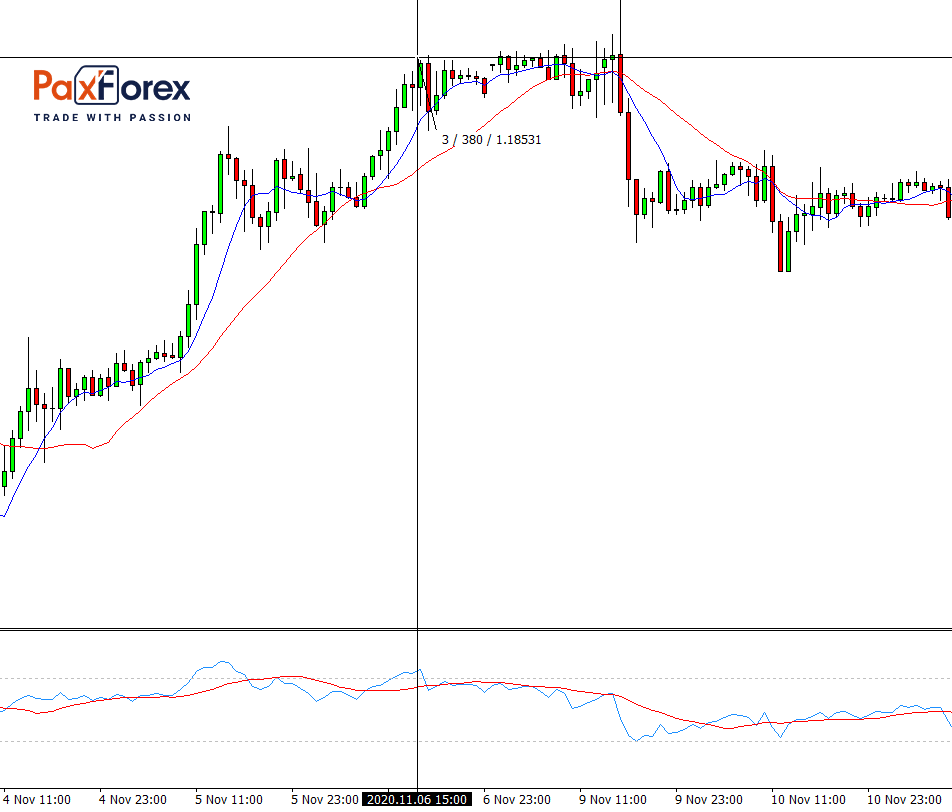 At the same time, having developed movement at 145 points within a few days: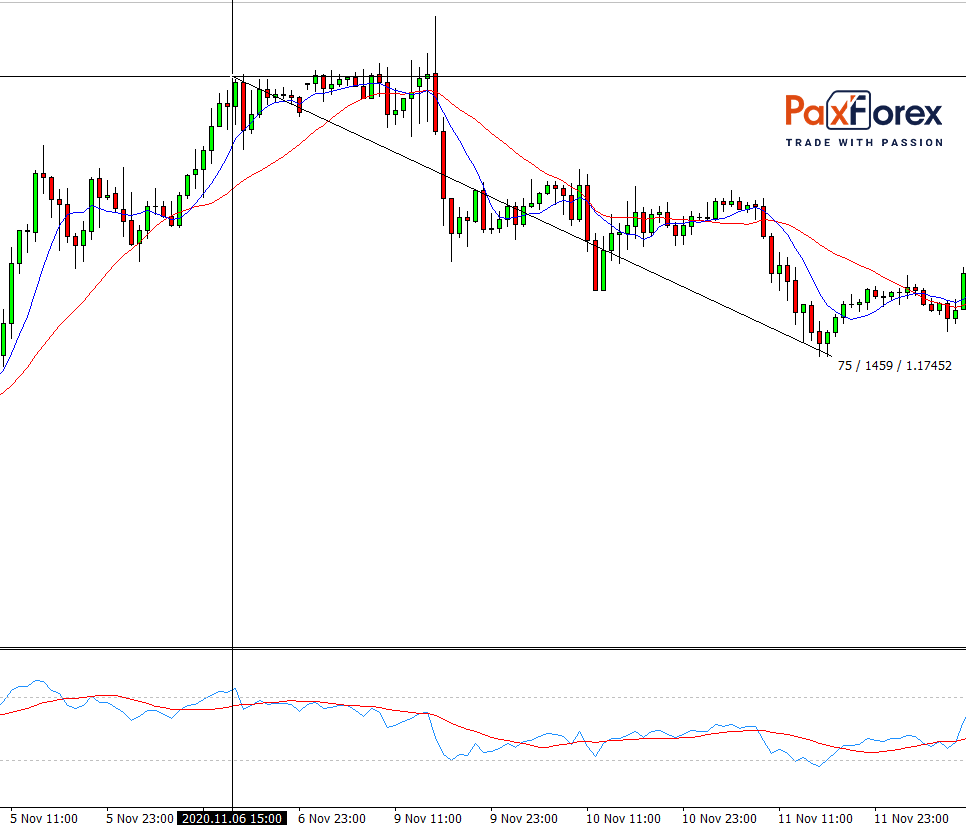 More interesting course of events took place on the asset, which closely correlates with the currency pair EUR/USD - gold, at the moment of publication gold prices fell by 190 points!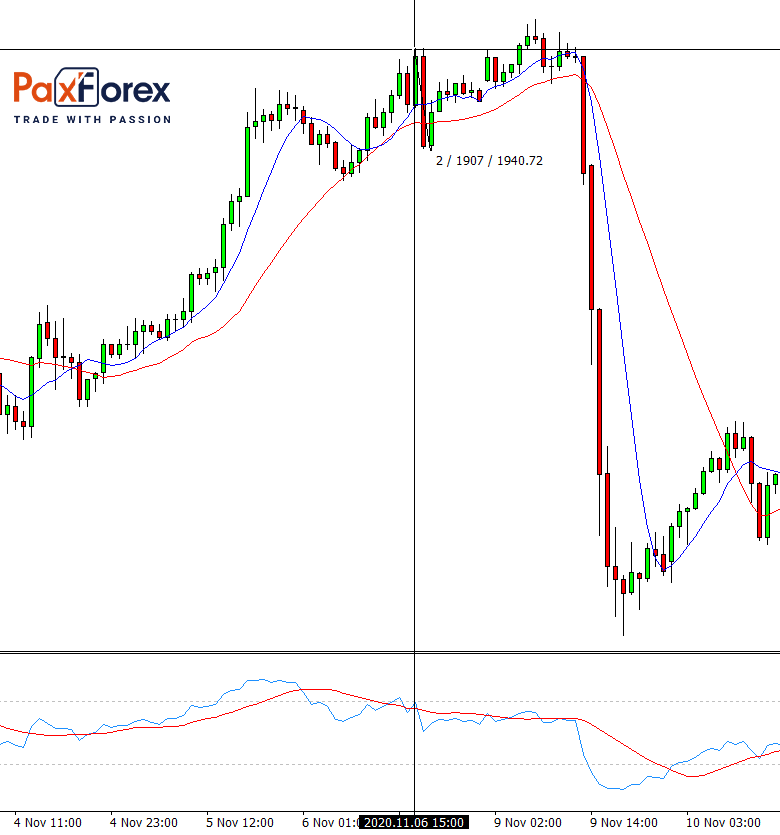 It was followed by a 1094-point drop in gold within several days!