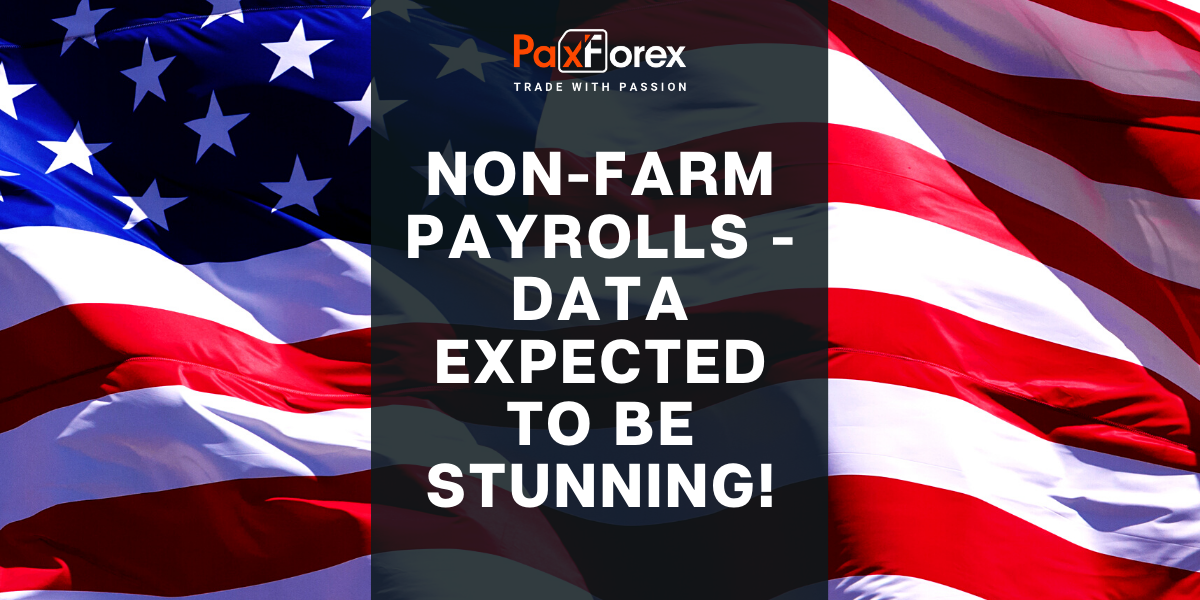 The U.S. report on changes in Non-Farm Payrolls (NFP), which comes out this Friday 08/05/2020, is in the spotlight of Forex traders as analysts predict the loss of more than 21 million jobs in the United States. This forecast was made against the background of the loss of 701 thousand jobs in March, updating the anti-record and stopping the historical growth, which continued over the past 10 years. Changes in the number of jobs on this scale will cause the most rapid and unpredictable reaction in all markets without exception, as this indicator is directly related to the economy as a whole. Based on this report, it will be clear how badly the economy was affected by the COVID-19 pandemic and what steps the U.S. Federal Reserve will take to restore economic activity, as well as the first signals to form the picture in the second quarter.
Non-Farm Payrolls Employment
Last data: -701K
Consensus Forecast: -21.853K
The U.S. labor market remains the backbone of the U.S. economy, with record job losses last month. This was accordingly reflected in the country's GDP and the easing of monetary policy measures by the Fed, which is trying hard to reduce the harmful effects of quarantine measures, due to which the economy is slowing down and even declining. But not everything is as deplorable as it may seem at first sight. Yes, companies have divided into two camps: those that COVID-19 and the measures taken to limit its spread, only played into the hands, and those who were affected accordingly. Companies that can provide comfortable work from home or training, logistics, companies that are engaged in streaming television broadcasting, as well as cloud computing, after a shortfall, almost regained their position.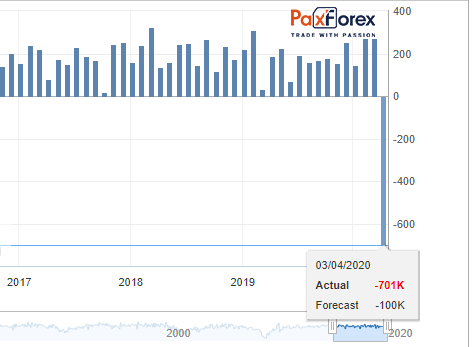 U.S. Average Hourly Earnings YoY
Last data: 0.4%
Consensus forecast: 0.3%
This indicator shows the change in the average hourly wage level for major industries, except agriculture.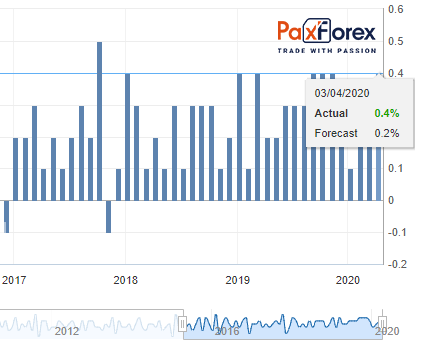 Unemployment Rate
Past data: 4.4%
Consensus forecast: 16.0%
The US unemployment rate increased last month to 4.4%. On Friday, analysts expect the highest job losses historically, which will be about 16.0%. This indicator will have a significant impact on the Fed's rhetoric, as this report is one of the key factors in shaping the economic strategy of the regulator.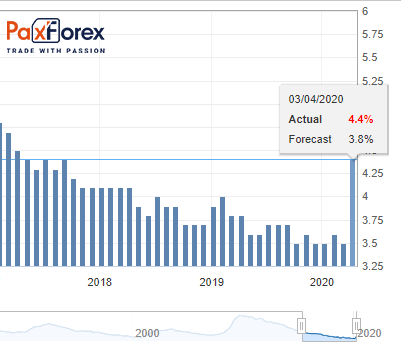 In the previous release of data, the movement on the EUR/USD currency pair at that moment made 38 points: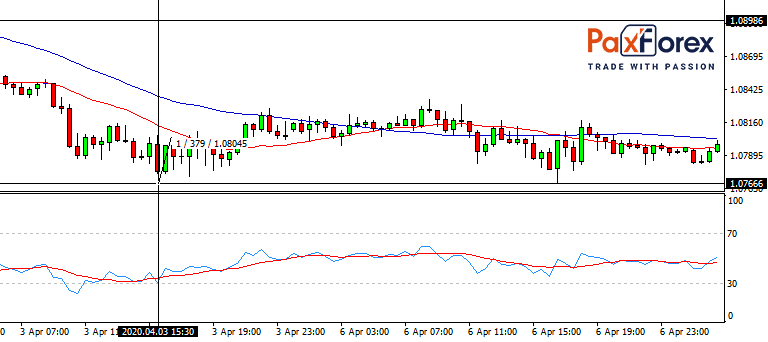 More interesting course of events took place on the asset, which closely correlates with the currency pair EUR/USD - gold, at the moment of publication gold prices fell by 150 points!