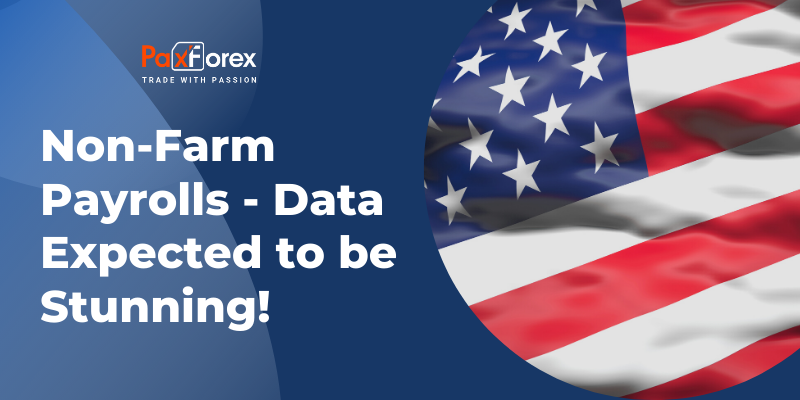 Source: PaxForex Premium Analytics Portal, Technical Insight
The U.S. Non-Farm Payrolls Report (NFP), which comes out this Friday on 02.10.2020, is almost a record high on the consensus forecast. It will have a positive impact on the U.S. economy in the foreseeable future. The growth of this indicator is a vital puzzle in the financial ecosystem of the United States, which has a significant impact on the change in the Fed's rhetoric about tightening monetary policy. Of course, this will not happen at the next Central Bank meeting, but it will play a fundamental role in the long term.
The U.S. unemployment rate is rising slowly but steadily, and every publication of the data, contrary to pessimistic consensus forecasts, is coming out positive. But this time, analysts concurred that the unemployment rate coming out this Friday would be 8.2%, indicating the right stimulus from the Fed, and the country's gradual exit from recession.
Non-Farm Payrolls Employment
Last data: 1.371 K
Consensus Forecast: 850 K
The consensus forecast for non-agricultural employment breaks all records of recent years. It can be explained by the fact that people are gradually coming to work, and the U.S. economy is showing a strong recovery.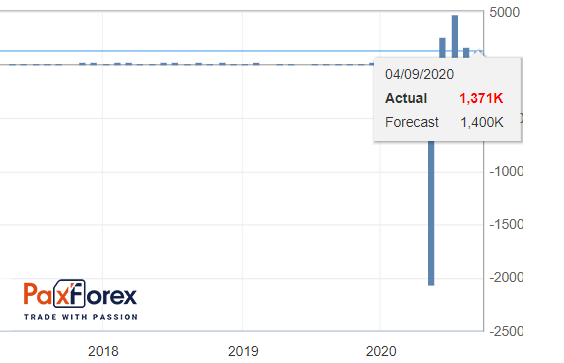 U.S. Average Hourly Earnings YoY
Last data: 0.4%
Consensus forecast: 0.2%
This indicator shows the change in the average hourly wage level for major industries, except agriculture.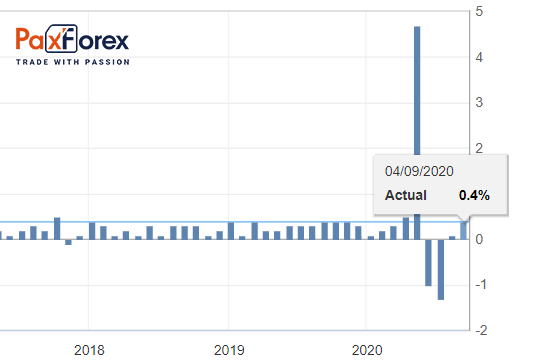 Unemployment Rate
Past data: 8.4%
Consensus forecast: 8.2%
During five months, analysts' opinions on the unemployment rate were negative. But the publication of data said the opposite. This month's consensus forecast shows a better performance than the previous one, which suggests that by studying the fundamental factors, micro and macroeconomic processes, analysts conclude that the state apparatus is successfully coping with the process of withdrawal of the country from recession.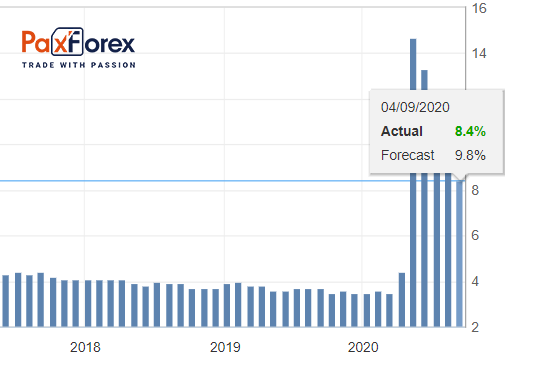 In the previous release of data, the movement on the EUR/USD currency pair at that moment made 52 points: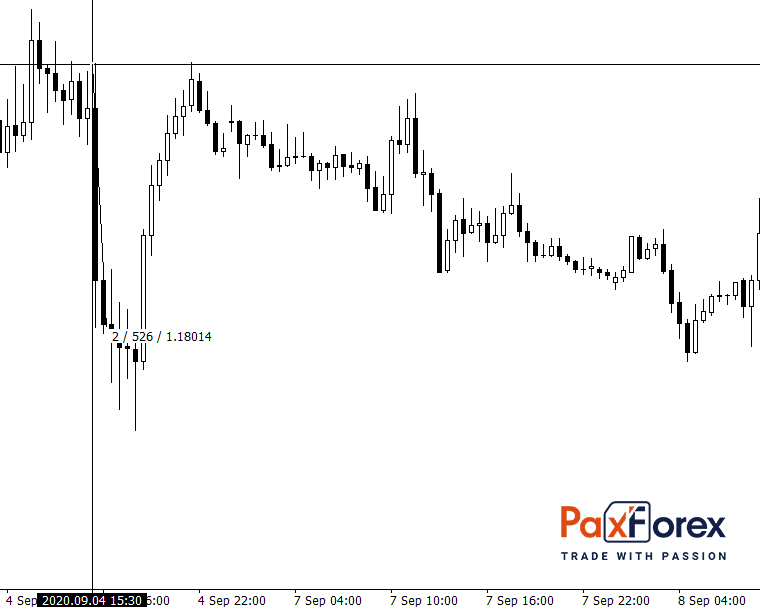 At the same time, having developed movement at 143 points within a few days: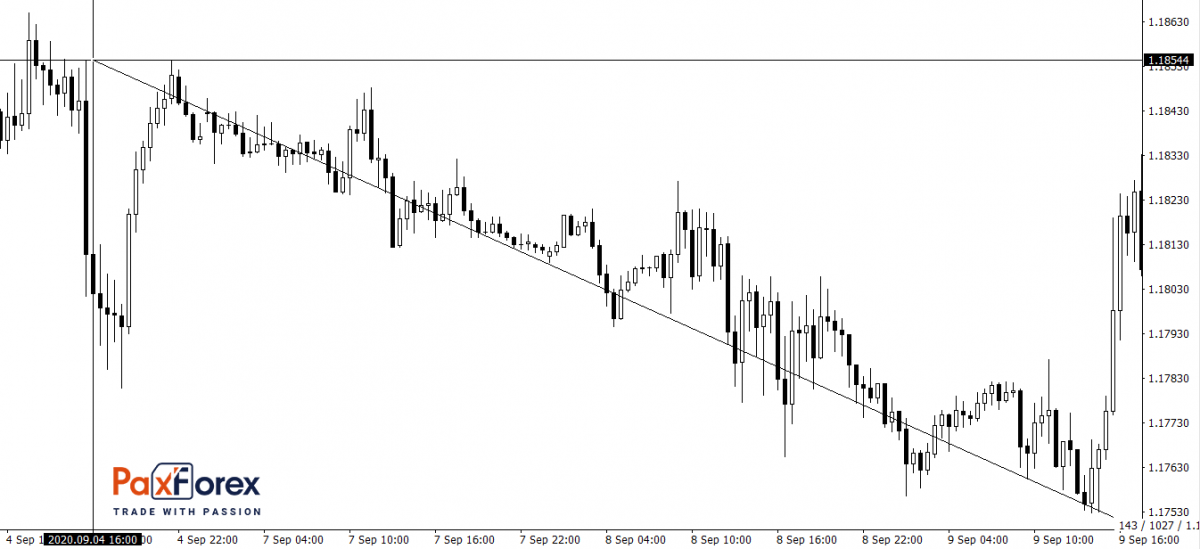 More interesting course of events took place on the asset, which closely correlates with the currency pair EUR/USD - gold, at the moment of publication gold prices fell by 297 points!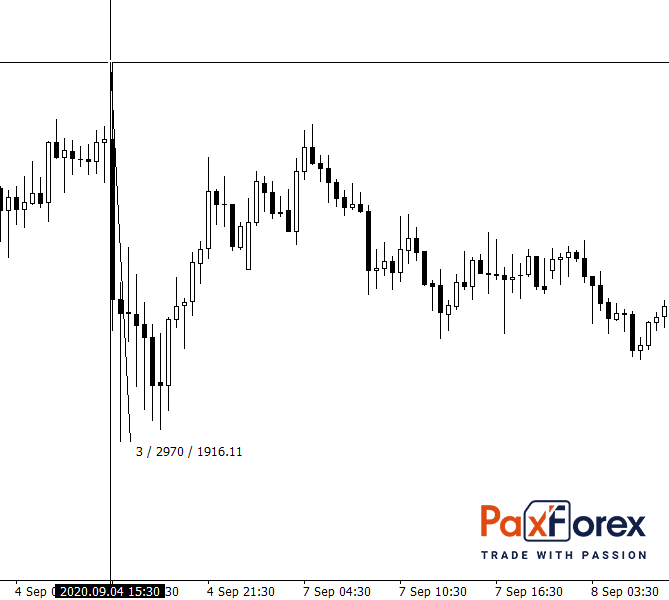 Subsequently, in a few days, gold dropped by 392 points!