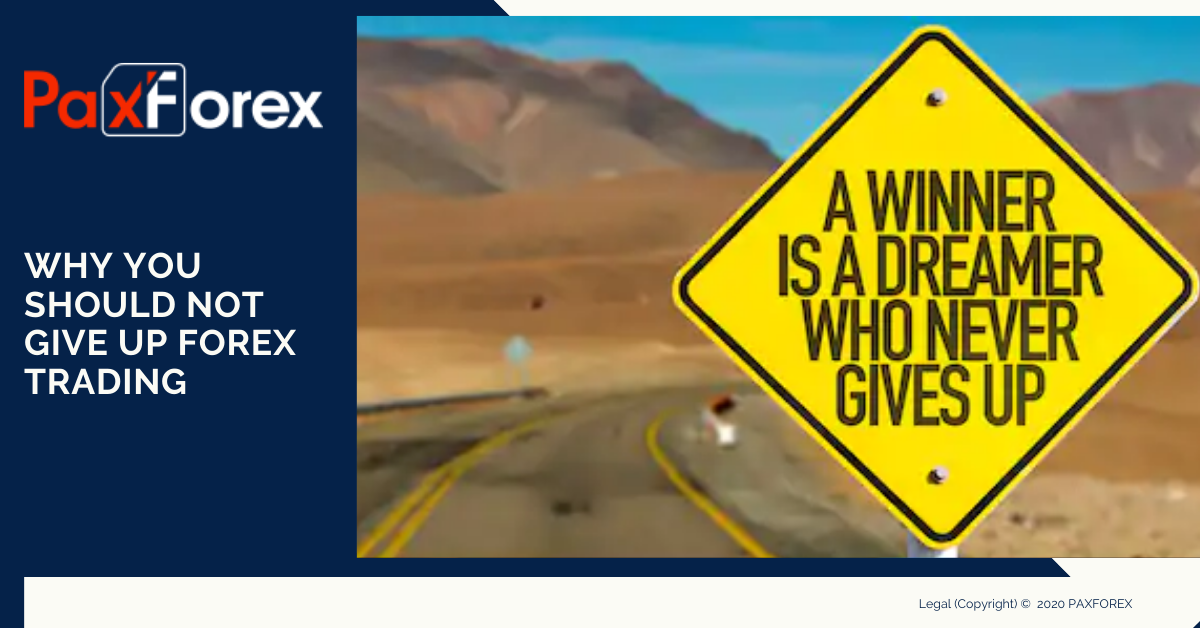 The reason why many new traders want to quit trading is most likely due to huge losses along with promising rags to riches within the end of the week. You have tried just about everything and nothing seems to work. Quitting seems like the only reasonable choice to make. However, more often than not this is the exact period where you learn some of the most important lessons as a forex trader. Because of expensive losses you are likely to re-assess your trading approach with a more realistic goal in mind.

Most new traders will blow up the first account or two before they either quit the game or start to take things more seriously. A good way to approach this is by thinking of the initial losses as a fee for learning the most important lessons when trading the markets. If you quit the game after the first account is back down to zero you have paid an expensive lesson for nothing. This is exactly the point where you should give the market and your own ability a second chance.

Trading is no different than any other endeavor in life – it takes time to become good at it. Before you quit ask yourself what went wrong? Was it the strategy, a lack of one, over leveraging, over trading, not sticking to a trading plan, changing strategies too often? Perhaps it was a lack of education or simply unrealistic expectations? Once the source of failure is identified you can take steps to correct past mistakes and make improvements.

The solution is to learn how the global economy and how financial markets work. When equipped with a real education in trading and financial markets you can make financial planning decisions with confidence. The fact of the matter remains that the financial markets are inescapable and so you are better off learning how to participate and trade to ensure you can make the best of the situation.
The first and most important thing you need to do in order to break out of this cycle of failure is to acknowledge the fact that forex trading is not a get rich overnight scheme. Understanding this is crucial as it will eliminate your tenancies to over trade, trade emotionally or trade with excessive risk. We all want to achieve financial success from forex trading and now knowing that all it takes to achieve this is the awareness of a journey of learning and patience which probably everyone can undertake.