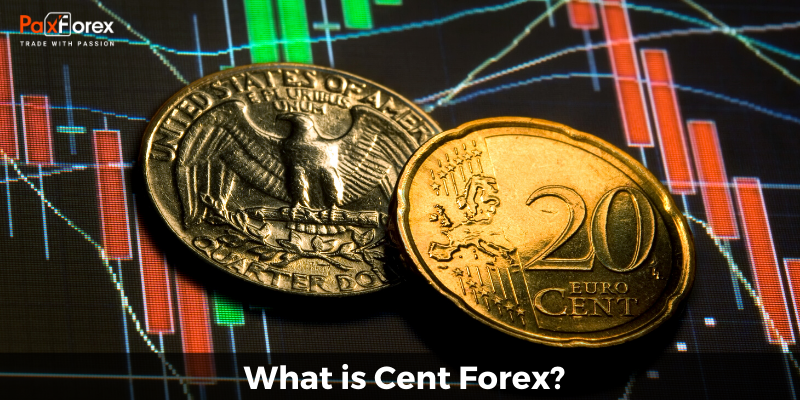 Not so long ago in order to become successful at forex market, people had to have very large sums of money. Thus, earnings in this market remained a path of only a very small number of investors. With the latest developments of the PaxForex company, profitable trading in this market is now available to everyone.
Absolutely innovative approach of our company to small deposits already produces a steady income for many of our clients. We are talking about forex cent accounts, which until recently were considered exclusively as a kind of bridge between demo and standard demo trading accounts.
How Exactly Do You Earn With Paxforex Cent Account?
According to statistics, the most consistently profitable among brokers are considered accounts with a deposit of more than $10,000 and with the volume of transactions of 1 lot. Thanks to developments of our company, PaxForex cent accounts have a similar ratio between risk and profit for our clients. For example, with a deposit of $100 on our cent account and with 0.1 lot transaction volume, the risk of traders is absolutely identical to the risk of those with the $ 10.000 deposit, trading with the volume of 0.1 lots on a standard trading account.

Technical Innovation for PaxForex Cent Accounts
In addition, the trading platform for cent accounts of our company is the most transparent. For example, when making a deposit amount of $ 100, it displays the same amount in the trading terminal. Thus, when a transaction volume is 1 lot, 1 point is equal to 10 cents.
For comparison, the most other brokers display funds in cent account in the trading terminal in such a way that even a trader with experience gets difficulty instead of simplicity. As a rule, in usual brokers, cent account will stand out from the standard trading account exclusively in that all values are multiplied by a hundred. For example, a trader invested 10 dollars on a cent account. By opening his terminal, he sees the balance of 1000, but it is not $1000 but 1000 cents. Shifting the balance is not the only thing that you need to pay attention - 1 trading lot is now equal not $100.000 but 100.000 cents.
The Best Conditions of PaxForex Cent Accounts
PaxForex offers the best conditions in the forex market for cent accounts: a minimum deposit of 10 USD, acceptable min. spread of 3.0 and potentially profitable leverage up to 1: 500.
Thus, the advantages of our cent accounts are obvious. Thanks to radically new approach, those people, who previously simply did not have the opportunity to participate in the financial market, now become our clients.
The emergence of forex cent accounts promotes this market among a huge number of people, who eager to try their own hand at it and to feel a part of a global community of traders. Earlier, the transition from a demo account to a standard trading account was quite sudden, that psychologically was often painful for beginners and was linked with increased risk of failure. Cent accounts provide a smooth transition from training on demo accounts to real forex trading atmosphere.
Opening a cent account, a trader has, in fact, working on a real forex account, gradually and gently getting used to its various psychological characteristics, building his own trading strategy, learning resources and competent management, etc. A novice is not in danger of considerable means there, which increases his chances of a correct and more complete understanding of this market, which leads to an increase in the number of successful trading deals.