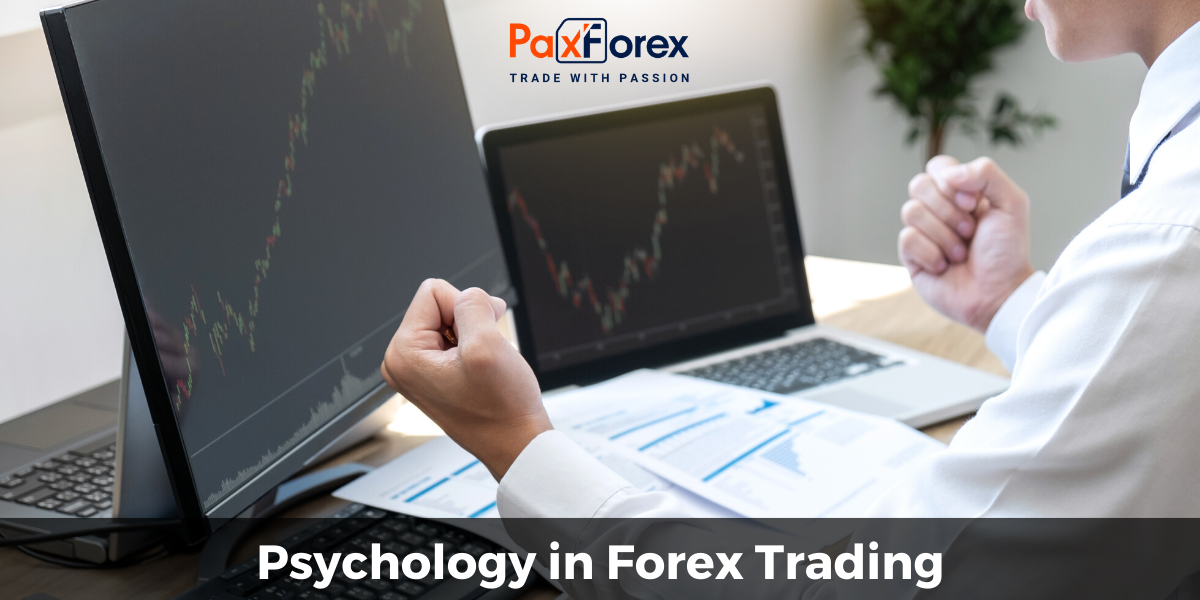 When you first hear about forex trading and make some trades in a demo account it seems like it would be easy to simply make a few trades and walk away with a profit. However, when most people try it they find out that it feels more difficult once they commit their hard earned money to a trade. When you are trading in a demo account taking risk seems to be easier. You have no emotional attachment to the money that is in your demo account because it is not real money.
Trading psychology is the perception change that you go through once you are actively in the markets trading your own money. When trading in a demo account it seems like it would be easy to make money and there seems to be no reason why you wouldn't be able to start making money in a live account. Then you make that first live trade and you start to feel indecisive about when to take profits or cut your losses. You have just discovered the effects of trading psychology.

Forex traders have to not only compete with other traders in the forex market, but also with themselves. Oftentimes as a forex trader you will be your own worst enemy. We as humans are naturally emotional. Our egos want to be validated and we want to prove to ourselves that we know what we are doing and we are capable of taking care of ourselves. All of these emotions and instincts can combine to provide us with trading successes every now and then.

Traders often violet their trading decisions due to impact of trading psychology. This is trading psychology which resists traders to execute their own analysis and trading decisions. As a human being you cannot eliminate the effect of trading psychology completely, but to be a successful trader you must keep yourself away from some major psychological problems. These psychological problems are: greed, fear, euphoria
revenge etc.
To deal with the problems associated with trading psychology we must minimize the role of emotions in our trade decisions. To minimize the role of emotions we must understand that success or failure are not related to luck, but are the logical consequences of our own choices. Forex trading is just another type of trading; it can be dangerous just like other markets can be dangerous and they should be treated with respect.