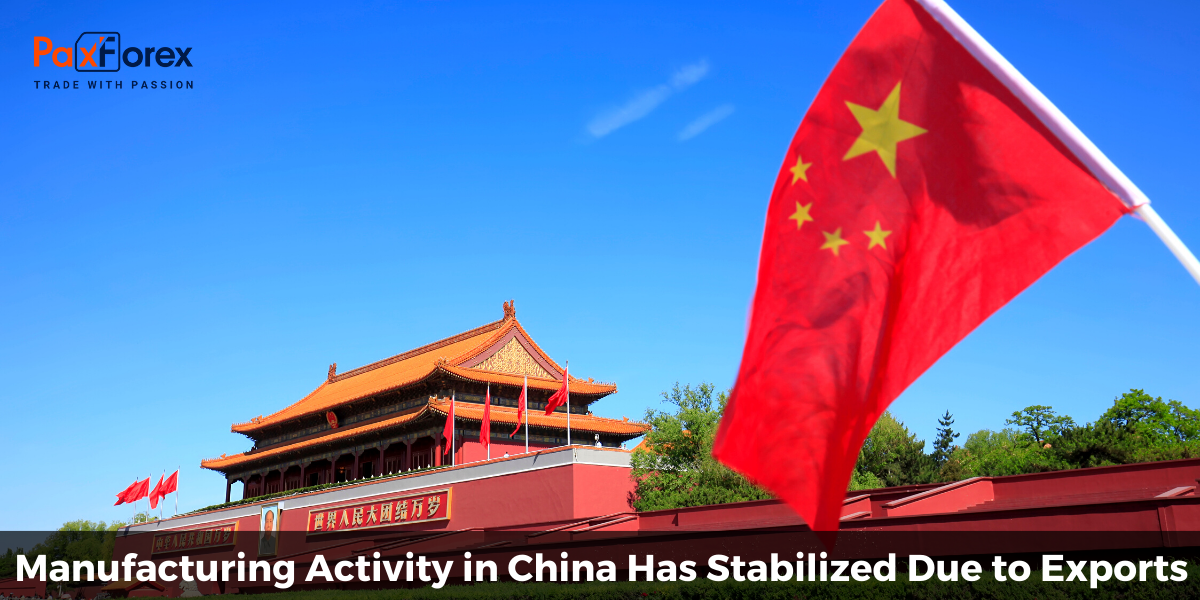 China's manufacturing sector stabilized in September, as the number of export orders increased, private study showed on Tuesday, softening fears of "hard landing" of the second largest economy in the world, but pointing out on remaining significant risks in the sluggish economy.
News from China may add pressure on the single European currency, which has a long time decline in relation to the American dollar. As it is known, the American and Chinese economies are quite closely related.
The final purchasing managers' index (PMI) from HSBC / Markit, amounted to 50.2 points in September, unchanged from the August index but was lower than the preliminary value of 50.5 points.
The sub-index for new export orders, which determines foreign demand, rose to 4.5-year high of 54.5 points, but domestic demand was weak. Mark of 50 points separates growth activity from its reducing.
The situation on the labor market continues to deteriorate: the employment sub-index in the manufacturing sector declined for the 11th consecutive month.
As the real estate market is expected to cool further, economists believe that regulators will have to introduce new incentives in the coming months in order to achieve the planned growth of the economy in 2014 - 7.5 percent.
In general, September data indicate that the production activity continues to grow slowly. Risks to growth remain bearish and justify more accommodative monetary and fiscal policies.
Despite the growth in export orders, the overall level of production fell to the lowest level in four months, but it was able to hold above the mark of 50 points.
You might also like:
Is it possible to make money on Forex with a small deposit?
Oil continues to frighten with its prices
Capital and Trade Flows Influence in Forex