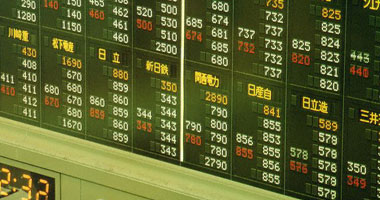 The Government of Japan intends to explore measures that will help to minimize the negative effect of a significant weakening of the yen against foreign currencies. This was announced yesterday at a press conference in Tokyo by Japanese Finance Minister Taro Aso.
The weakening of the yen is a consequence of the central bank's actions to mitigate the monetary policy. Such fluctuations in exchange rates favorable to export-oriented companies, but Japan has to consider a number of measures in connection with the growth of import prices.
"Generally speaking, the weakening of the yen will have positive effects on exporters, but importers will face higher import costs, so we need to pay heed to this point," Aso told media at a press conference.
According to the minister, the Japanese authorities are going to study the possible steps in this area before the end of this year.
Japanese yen yesterday experienced another sharp weakening. During the morning session on Tuesday the US dollar was trading in Tokyo at around 113.65 - 113.68 yen, up to 2.43 yen higher than last Friday. Euro in turn rose by 2.28 yen to a level of 142.06 - 142.10 yen.
Last week, Japan's central bank announced an increase in the scale of the expansion of the monetary base in the country from 60-70 trillion yen (529-617 billion dollars) to 80 trillion yen (US $ 705 billion).
"The primary purpose (of the central bank's credit easing) is to pull the Japanese economy out of deflationary recession. The depreciation of the yen is a by-product." Taro Aso noted.
Thus the financial authorities of the country are hoping to maintain the growth rate if controlled inflation and stimulate economic situation.
Japan has already gained a clear understanding about what the country is doing from its Group of 20 counterparts, though some of them criticized Prime Minister Shinzo Abe's government for manipulating the yen by forcing the Bank of Japan to move.