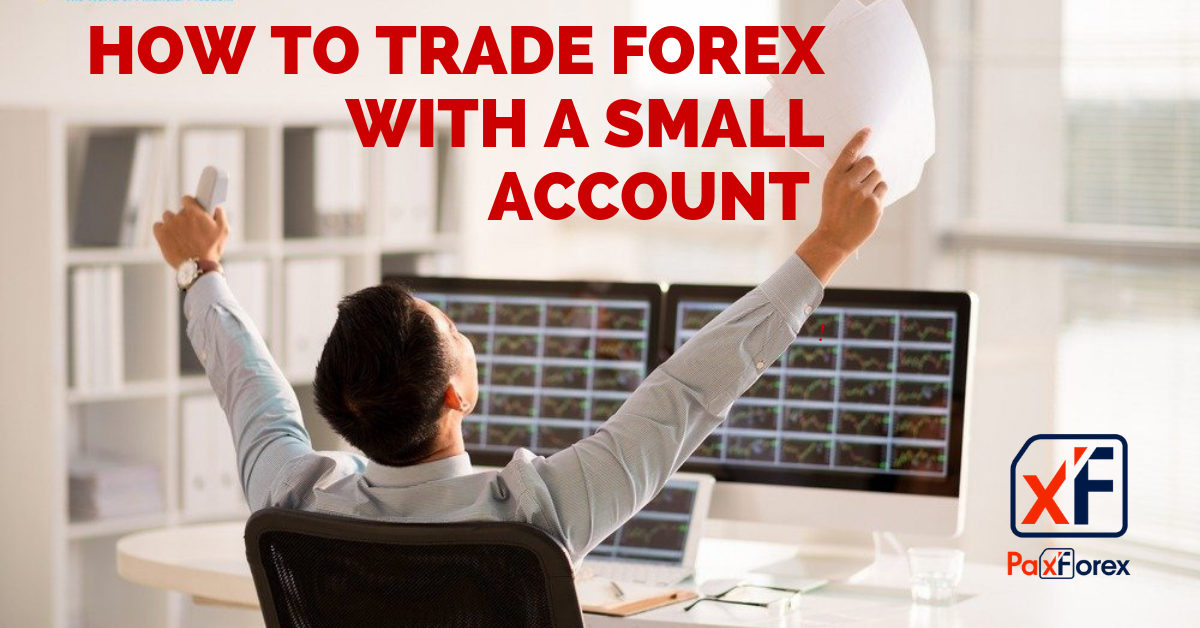 There is a common misconception that Forex trading with small investment is impossible. It might have been true before, but with the introduction of online trading this statement became absurd. Currency trading, after all, isn't gambling and you do not need to spend a lot to make a lot.
In this article we are going to talk not only about how to trade Forex with small account, but also why in many cases it is the best solution.
How to trade Forex with small account
Let's start by establishing why growing a small Forex account is better than going all in at the very beginning. Keep in mind that the benefits of small investment trading concern both new traders as well as experienced professional traders.
Very obvious advantage of starting small is lowering your risk rate. It is no secret that currency trading involves a certain level of risk and can get quite nerve wracking at times. Now, when you start with a smaller investment you will not be affected as much should the market take an undesirable turn.
Of course you will still regret the loss, but the key here is the right mindset. Instead of mourning after lost coins a successful trader looks back at this experience in order to learn from it. A productive trading strategy takes time to be fully worked out and there is no need to rush this if you want solid results.
Not only can you learn from your own mistakes, but also practise your asset management skills. This will come in handy as the amounts of trades extend and become harder to track. That's why when you start to trade Forex small balance can be considered as one of the training tools.
Forex trading with small investment
If you are still not convinced that starting with a small initial investment is a way to go, consider using the leverage given by your broker. Depending on the broker the leverage amount may vary but it usually exceeds the trader's investment by several times.
This will provide an opportunity to increase the potential return. However, you should still be careful and not go too far with the leverage. As the amounts grow bigger so does the risk. New traders especially should be rational and make sure not to get overwhelmed.
With that said, instead of making you wonder how come I can only use a small amount of my balance Forex gives you a chance to make it work to your advantage.
How to grow a small Forex account
Let's get down to a few tips on how to grow a small Forex account fast enough to see the visible results sooner rather than later. While the trading strategies vary from trader to trader, these few suggestions can be considered universal for all:
Be patient. Think through your moves and always calculate several possible outcomes. Take your time and remember that the most important thing is keeping calm and focused

Appreciate every win. No matter if you made $100 or $5, your confidence will still grow, so will your experience. And with that up your sleeve you will eventually become more prepared for and less affected by risks and losses

Have a professional set of mind. This means think like you would have if you already had a large amount on your balance. Clearly, you would rather focus on preserving and steadily growing your assets. And not put everything on the line. RIght? Then treat your small account balance the same way
Remember about the big picture and don't think of money as your main motivation. The experience and knowledge you gain will pay off much greater in the future.