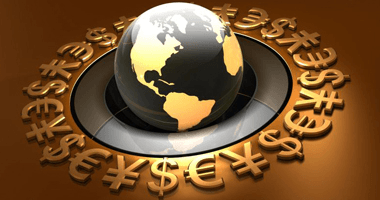 Forex is seen as one of the riskiest trading activities. This reputation it deserved because of the large number of failed traders in this financial market. It's just not real to trade with absolutely no loss, but you can not allow that the sum of losses would exceed the income. The result of such a trade is always becoming a total loss of your deposit.
You should try to minimize the probability of loss of deposit. This is not so difficult as it seems at first glance. Let's look at some useful tips.
1. Reduce the likelihood of loss of deposit.
- Exclude the transfer of positions through the weekend and holidays.
- Stop trading after 3 unsuccessful orders and proceed to analyze the situation.
- Close the deal with the loss of not more than 5% of the funds on deposit.
- Be sure you're far away from Forex stop out.
2. Do not use the intuitive trading.
Opening trades at random in almost 90% of cases results in a loss. The reason is that the image you see on the chart of the currency pair is not quite the same image that can be obtained through technical and fundamental analysis.
3. Do not be afraid.
Large number of transactions traders close during the correction on Forex, and then the price continues to move in the right direction again. In the case of the movement against your position, you should try to find out what is it - reversal or just a correction of the trend.
4. Big take-profit and small stop-loss.
Stop orders should be made focusing not only on the size of the deposit, but also on the dynamics of the trend, otherwise your stop loss is triggered on the first reaction, and the reversal of the trend will be reached earlier than your take-profit. In the event that there is disagreement between the indicators of your stop orders and money management rules, it is necessary to revise the amount of the transaction.
5. Experiments - the key to success.
You should not mindlessly repeat trading strategy that continues to bring you nothing. Try to change some conditions of the game – leverage, volume of orders, trading time or currency pair.
Forex trading has a huge psychological pressure on the trader. Do not try to fight back. Try to immediately close the losing orders, because the secret of success is not the amount of profit or loss, but the size of those losses and profits gained in each of them.
You might also like:
Prices for Brent are near $ 84 per barrel
Should you open multiple Forex orders?