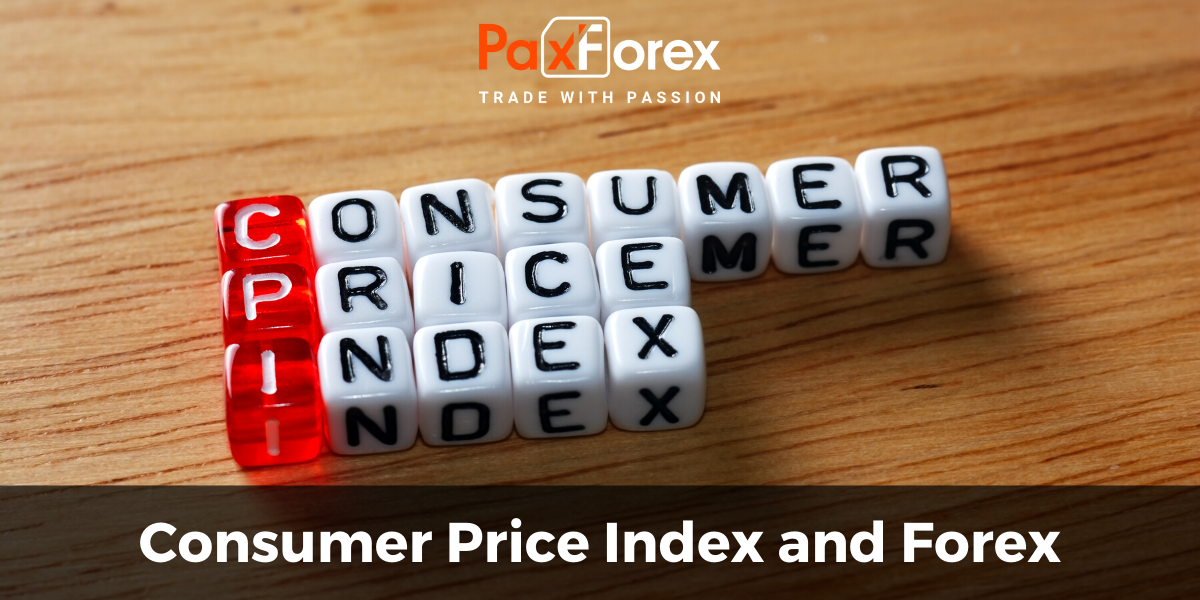 Consumer Price Index (CPI) is an indicator of the cost of a basket of consumer goods and services required. CPI calculation is made on the basis of price changes for each of the basket's components. At the same time it takes into account the importance of a certain product in the basket.In addition, the index is used in the preparation of a living wage, on which is based a variety of other indicators in the social sphere and the economy.

Increasing in the total cost of the consumer basket may indicate the increasing rate of inflation and it has usually negative consequences, both for the national currency and for the country's economy as a whole.
Reduction in the average cost of goods and services in the basket says about positive trend and strengthening of the national currency and is an indication of deflation.

Data of Consumer Price Index is often used as a signal for opening trades on Forex. This is due to the fact that the exchange rate is quite sensitive to any changes in the CPI.
Usually with a decrease in the index, traders open transactions on the purchase of foreign currency, and with an increase in the cost of the consumer basket they open sell orders.

A specific example on EUR/USD:
From the economic calendar we get info about the time of CPI data release for the EU countries. If the news release says about lowering the Consumer Price Index, we will open the buy deal, as the euro in this case acts as the base currency in the pair EUR/USD. If the index data show just the opposite, we, respectively, sell the euro currency.