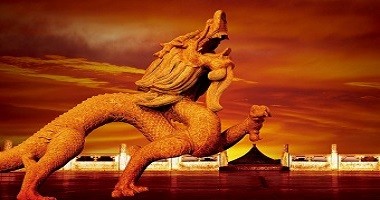 The Chinese economy has been slowing down for an extended period of time and nobody argues about the impact it has on the global economy. China is now the world's largest economy and if the world's biggest exporter and consumer of raw materials slows down the rest of the world will feel a negative impact. Since the Chinese slowdown is evident the main question which emerged has been the following: Will the Chinese economy experience a soft landing?
The majority believes that China can avoid a hard landing and while the economic slowdown is approaching the crucial 7.0% annualized GDP growth level the consensus remains that China will experience a soft landing. Data released out of China this week have increased concerns about how stable the Chinese economy really as is more and more economic negative reports hit the financial markets. China has struggled with deflation in its producer price index and the situation is getting worse rather than better.
Producer prices continue to move in the wrong direction and increase the rate at which they are moving. The annualized October PPI showed a contraction of 2.2%. Economists expected a contraction of 2.0% which followed the 1.8% contraction reported in September. This has been a problem for the Chinese central bank, the People's Bank of China. Consumer prices remained stable and shows an increase of 1.6% which is well below the PBOC's inflation target of 3.0%. Some fear monetary tightening out of China, but the slow GDP growth rate has so far kept a lid on an increase in interest rates.
More bad news were reported today out of China. Industrial production slowed down to an annualized growth rate of 7.7% in October. This surprised economists who expected an expansion of 8.0%. The less China produces the less can be consumed in China and exported which will further add to pressures as well as concerns out of China. More evidence of acceleration in the slowdown came with the release of retail sales which rose 11.5% in October annualized. This missed expectations by 0.1% which may not seem much, but in an environment where most other reports missed this adds to the problems.
The disappointing Chinese data released today has added to the overall weakness in commodity markets and dropped crude oil prices to multi-year lows. While the global economy will feel a direct impact from a prolonged and steeper Chinese slowdown major economies such as Australia, Canada and New Zealand may feel a bigger impact as they have ridden the Chinese wave at home and directly benefited from the boom through sales of commodities, the backbone of Chinese expansion. Forex traders should keep that in mind when trading the Australian, Canadian and New Zealand Dollar.